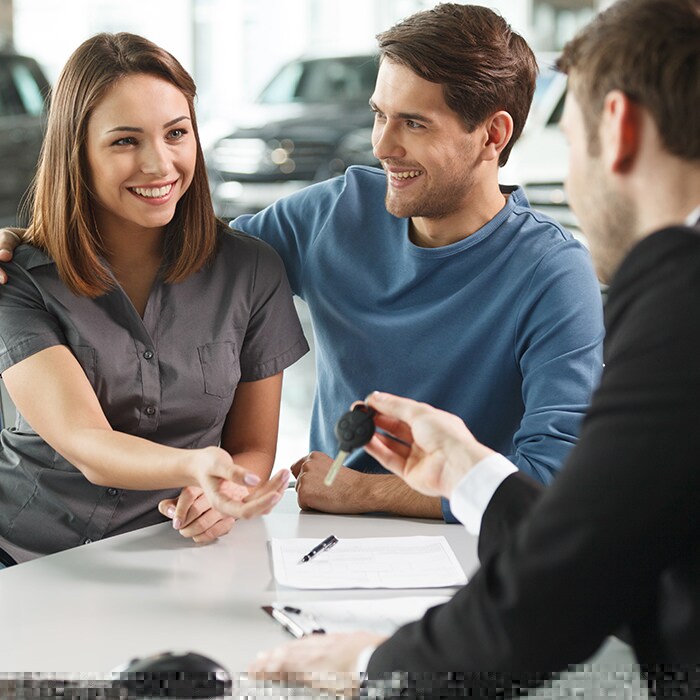 If you're not ready to purchase a new vehicle or you're unsure of whether you're ready to permanently own a vehicle, then leasing is always a great option.

Integrity Ford has incredible lease options here at our dealership in Paulding, proudly serving Defiance OH, New Haven IN, Fort Wayne IN, Ottawa, OH, Putnam County and beyond.
If you want to make a brand new Ford sedan, crossover, SUV or pick-up truck yours for an enjoyable period of time, then consider signing a lease with us. You'll love being able to enjoy all the perks of owning a brand new vehicle without the long-term commitment.
Imagine taking the wheel of a stunning Ford Mustang, an accommodating Ford Fusion, a capable Ford Escape or a domineering Ford F-150. Now imagine doing that with negotiable mileage options, low financing rates and affordable monthly payments. Our team will work their hardest to get you the best lease for your budget so that you don't take any hard hits as you enjoy your leased vehicle.
We'll ensure that you get competitive rates and a vehicle you can look forward to driving without any mileage stress. Another great perk of leasing a vehicle is that if you end up truly loving the vehicle, you're able to purchase it once your lease is up. When your lease does expire, it sets you up for the option to either extend your lease or lease another exciting new Ford model hot off the assembly line.
Come find out how affordable and easy leasing a new Ford vehicle from Integrity Ford is today. We'll make sure you know all the facts up front before signing anything so you know exactly what's in store, answer any of your questions and of course, take you for a test drive first with your Ford model of choice. We look forward to setting you up with your most ideal lease very soon.
Make an Inquiry
* Indicates a required field